I speak and give trainings often, and it's not unusual for me to have a 400-slide deck from which I need to pull 60 or 90 minutes of material. Like many presenters, I'm not always perfect at managing the time of my talks, and until now, I have relied on Excel to calculate the running time of my slides. But now, thanks to a brand new PowerPoint add-in called TalkTime, I know instantly the total time my slides will take to present even as I add or delete material. And you can too, because I helped develop it and we're giving it away for free!
Jamie Garroch of YouPresent is one of the best add-in developers for PowerPoint around. He steps in and creates Office solutions for clients when Microsoft can't quite get the job done. One of my favorite add-ins (which you can download for free here) is Text to Outline which can turn all of a given font in your presentation into outlines, allowing you to use non-standard fonts in shareable presentations.
It was at the recent Presentation Summit that I casually mentioned my desire for an add-in that could calculate the total time of a presentation based on times assigned to individual slides. Literally a few hours later, Jamie sent me a prototype that blew me away. We then spent the next couple of weeks going back and forth and dramatically improving the functionality well beyond what I thought possible.
The result is TalkTime, a free and simple add-in that adds a small set of tools to the transitions tab.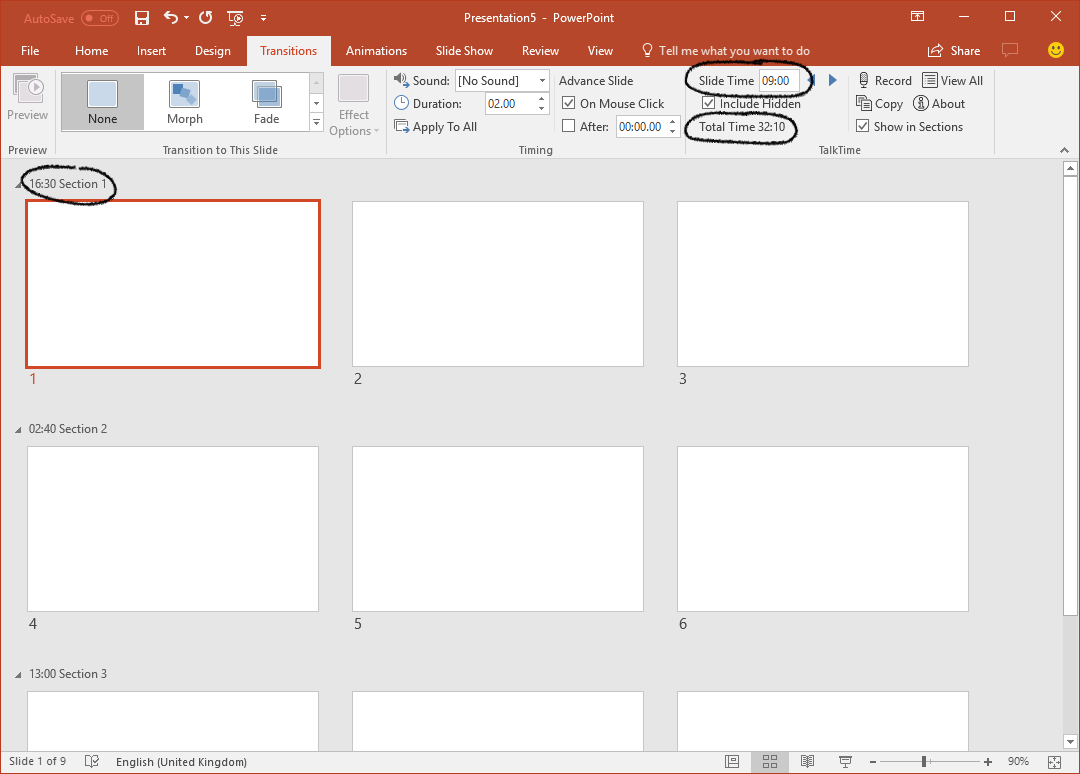 These tools let you copy PowerPoint's rehearsal times into TalkTime, enter them manually for each slide, record timings from a normally delivered slideshow or even copy times from audio narrations. TalkTime keeps track of the total time you plan to spend delivering your presentation and even takes into account hidden slides. And it shows you the times of individual sections, letting you manage large chunks of content.
Watch the above tutorial video to see what it's all about or visit Jaime's page for more info and screenshots.
You can download TalkTime or grab it anytime from this site's Goodies page which also includes tons of other great free tools and assets to make you a better presenter. You can access the Goodies page by subscribing to this blog.
We would love to know what you think and if TalkTime helps you stay on time. Use the feedback button in the "About" section of the add-in or drop me an email.
If you're looking for other PowerPoint add-ins or customized solutions, definitely check out YouPresent. And, of course, if you're looking for a speaker or presentation trainer who never goes over his time, call me!