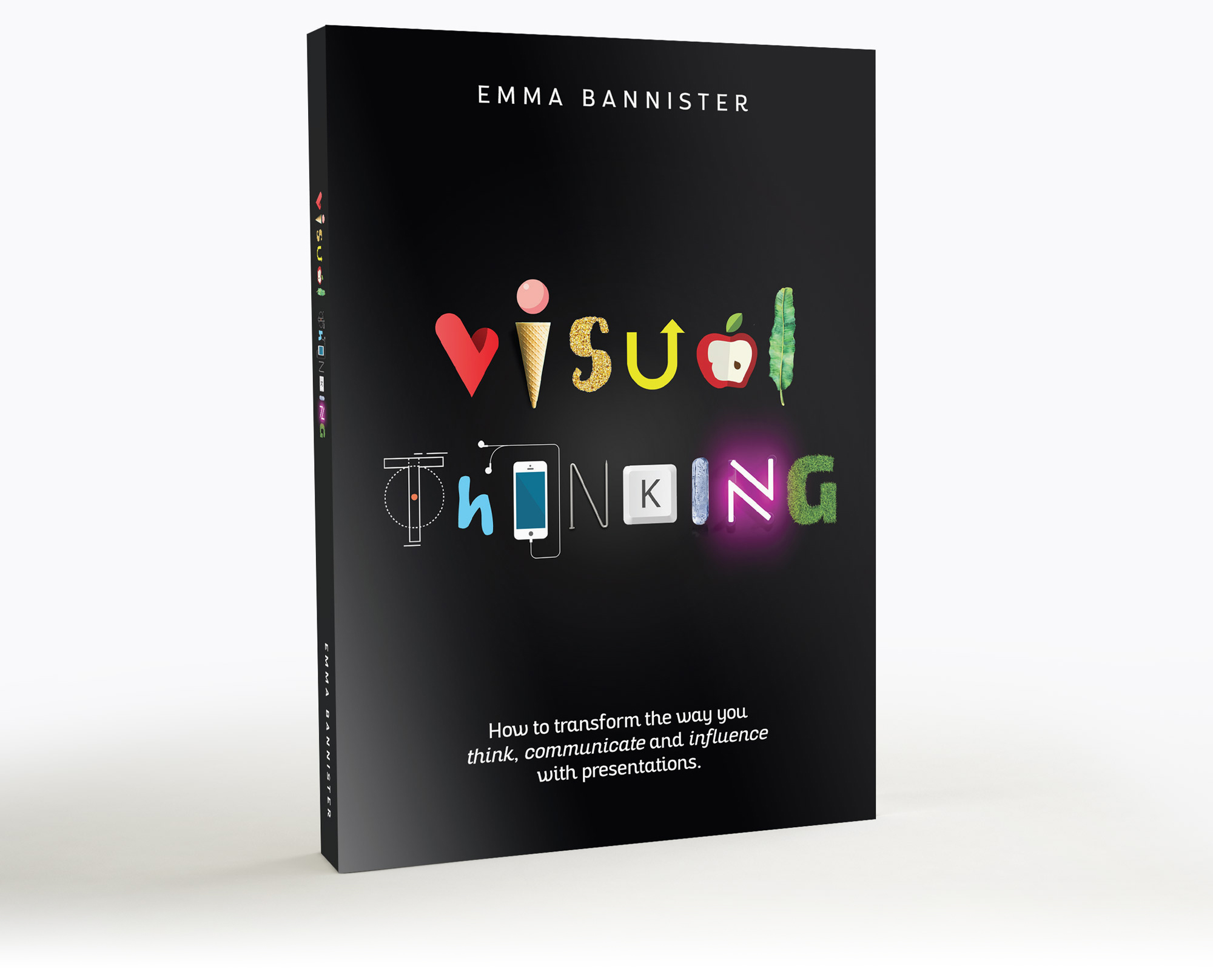 There are endless books on the scene covering presentation, but I can't remember one quite as beautifully designed as Visual Thinking, the brand new addition from Emma Bannister.
Emma is the founder and CEO of Australia's Presentation Studio, the largest presentation firm in APAC. And, full disclosure, she's also just one of my favorite people in the world. So I forgive her insistence on incorrect spellings like "colour" and "practise"…
Visual Thinking is not a comprehensive manual on design, but rather a concisely assembled guidebook on what goes into a well-designed and effective presentation. The focus is largely on speaker-guided projected presentations that aim to persuade. Emma doesn't quite assume that all presentations should fit a TED Talk model, but she does avoid addressing the challenges of many business presentation needs with statements like "It's important to remember that you're not putting together a report." That's one of the few disagreements I would have with the approach of the book, but then maybe we wouldn't have the nicely focused and easily digestible one that we do. The focus of the book is squarely on producing tight messages and visual communications in a presentation context.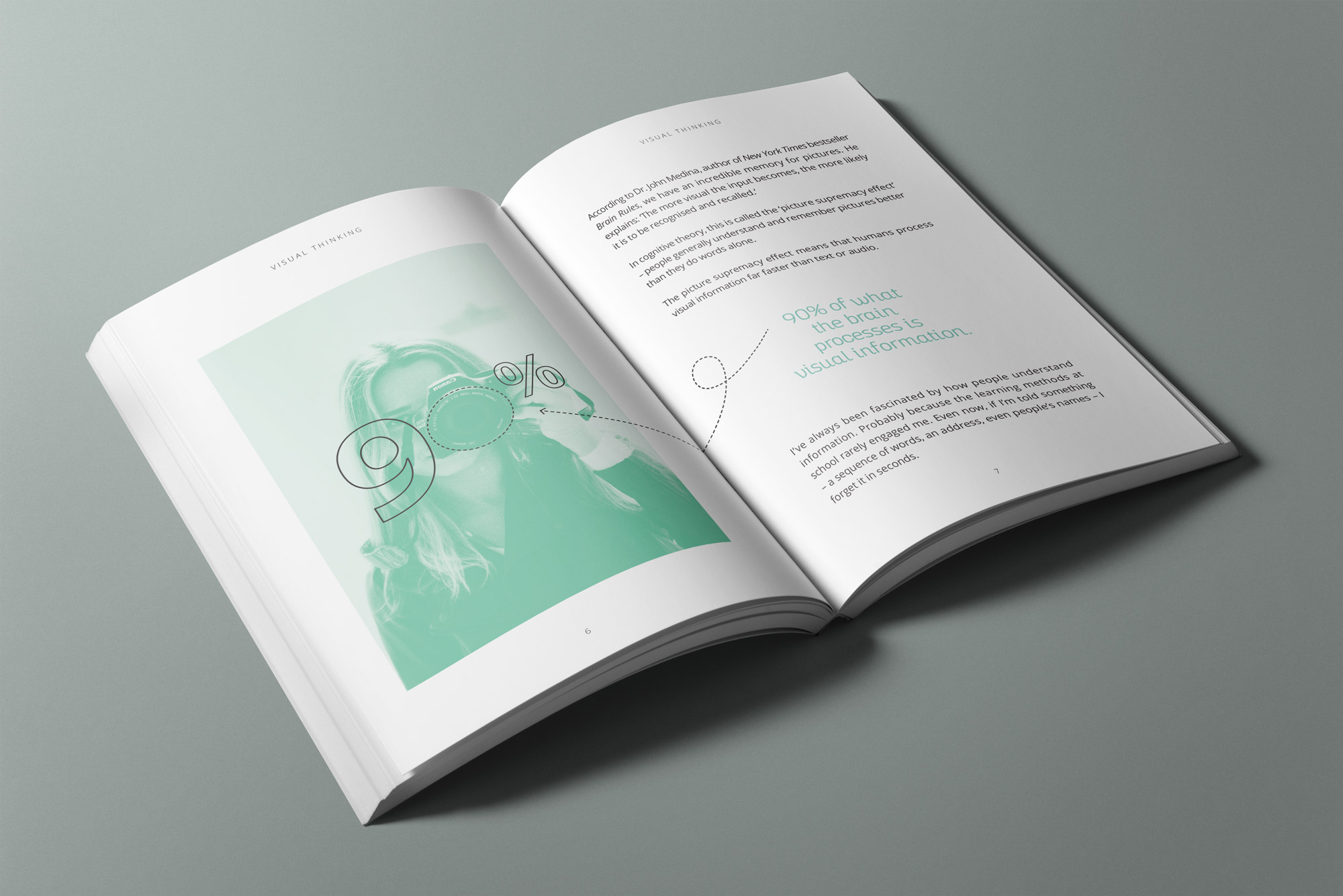 There is some familiar territory covered and reinforced (Nancy's Duarte's Resonate sparkline story structure, John Medina), but ultimately Emma manages to avoid overwriting and endless references making points with just a sentence and graphic or two (such as with discussions of white space, color and contrast). Not only is she practicing with the book what she is preaching about presentation, but she's taking Saint-Exupery to heart. And I don't think any design book is complete without a reinforcement of his all-important advice, which is, of course, included here:
"Perfection is achieved not when there is nothing more to add, but when there is nothing left to take away."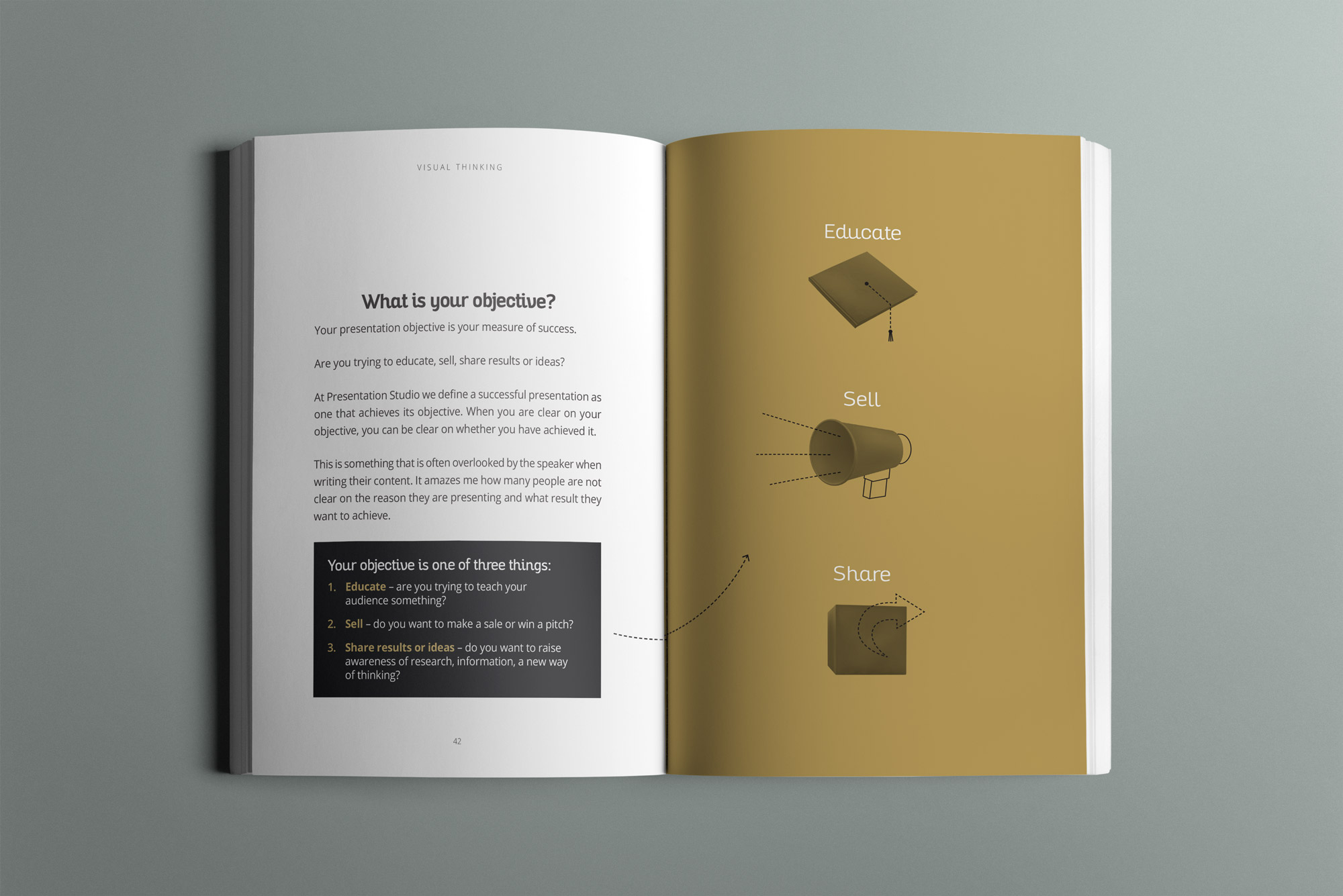 If there's anyone on your Holiday Gift list that needs a little convincing or opening of the eyes on what effective visual presentation should be, this is the book to get. Easily finished in a single setting, it's really a wonderful visual read.
And, of course, it's an excellent calling card for the work that Emma's studio does as well. If you're not familiar with their work, just take a look at a bit of their portfolio.
Not available on Amazon just yet, but you can order direct here.