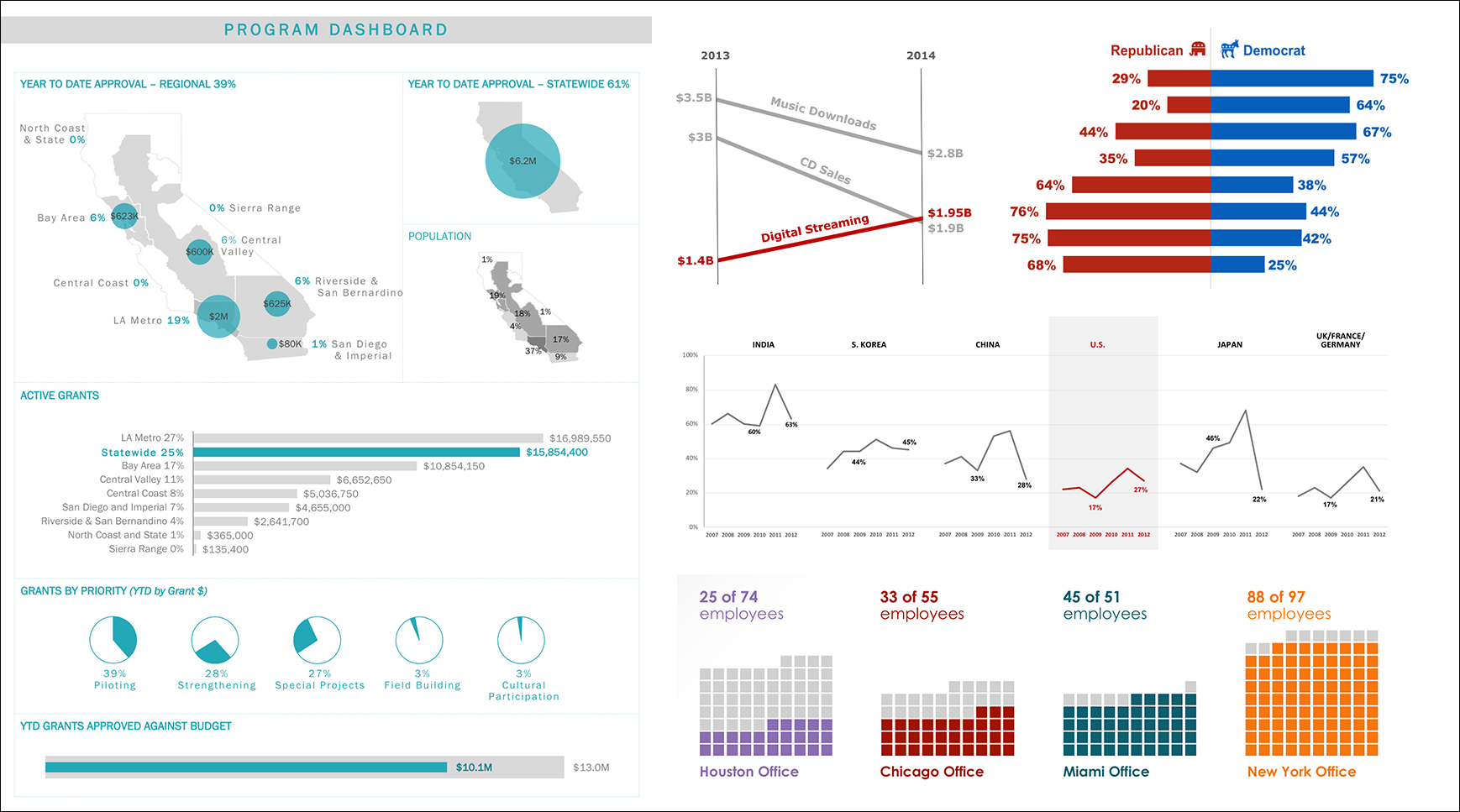 Have a deck full of awful, tired pie charts that aren't cutting it?  Embarrassed by your monthly sales dashboard? Can't get your boss to spring for a professional makeover of your signature SEO results?
Here's the deal
I train organizations all over the country on how to better communicate their data and create effective data visualizations. And for a short period, I am providing completely free makeovers of existing charts for you and your organization.
Here's the catch
I'm making this offer to obtain new real-world examples of data sets and visualizations for use in my trainings. So, in exchange for my design work, you agree to allow me the use of the data and makeovers however I choose.
"But my data is sensitive and proprietary!" No problem. I'm happy to:
Sign any required NDAs.
After delivering your makeover, scrub charts of identifying data, logos, color and information resulting in a "generic" version for which you will grant final written approval for me to use.
Note: You must be capable of providing such final approval for your organization…
What else?
I'll look at any data and existing charts, but am most interested in those related to marketing, media, advertising, digital research, sales and any work by agencies.
I'm looking for challenges and diversity of information, so I probably won't be interested in making over 100 identical column charts of monthly sales.
My focus is on simplicity of messaging and charts that the average user can create using typical tools; if you're looking for interactive "data art," that's not me.
I reserve the right to decline any project or portion of project for any reason.
I do need to work around paying projects and trainings, but won't leave you hanging forever.
Contact me at nolan@nolanhaimscreative.com, and feel free to forward this offer on to anyone else you know. First come, first served!