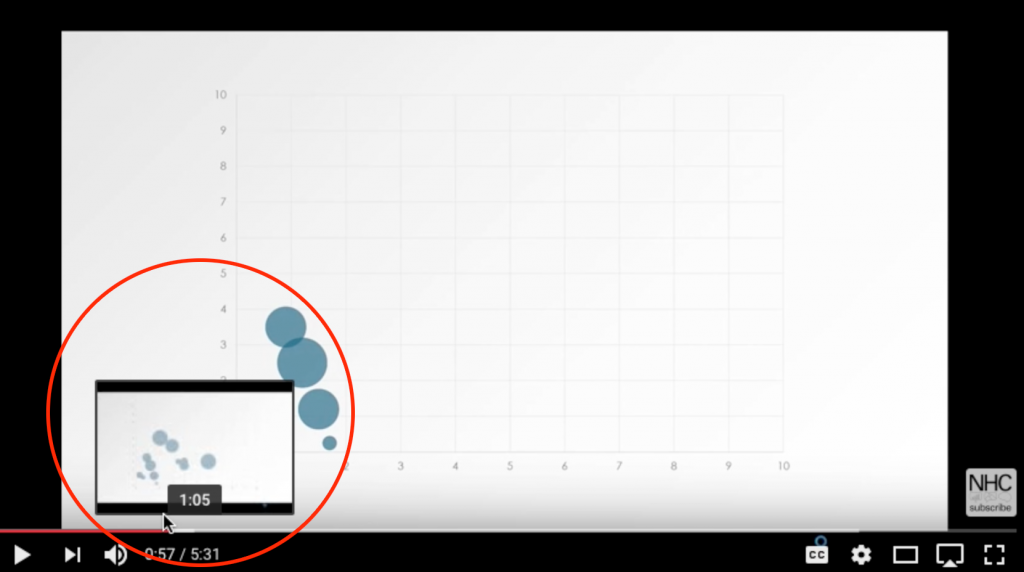 I'm late to the game here, but just learned that you can link to a specific part of a YouTube video.
While we always recommend downloading and embedding a video into your presentation to avoid bandwidth and connectivity issues (KeepVid.com is one of my favorite tools to create a local version of a YouTube video), if you absolutely must play from a live link, there's no reason you can't start your video exactly where you want to. Here's how…
Simply append the following to the end of your YouTube link:
"&t=2m5s"
Replace the minute and second markers with whatever you need, and that's pretty much it.
So, to skip my preamble tribute to Hans Rosling in this tutorial and get right to the meat of it, you would use the following hyperlink:
 https://www.youtube.com/watch?v=MZhmmhveYJg&t=1m1s